Do you have trouble reading due to stroke, brain injury, or other neurological condition?
We can help you enjoy reading again!
The Aphasia Book Club combines language supports and personalized assistance with the joy of sharing a good story with friends.
Participants of our Aphasia Book Club are not expected to read the book independently.  Some of our members listen to the book while they read along on a tablet or iPad, others watch the associated film before reading to provide context, and those who can, read the physical book.  Each week, the Book Club, led by a Speech-Language Pathologist, reviews the prior week's chapters to make sure everyone is following along. We discuss the hot topics in the book and how they relate to our lives, and then we prepare for the next week's reading.  Find out more by calling us 727-249-1953.
Book Club meets on Mondays in person and online.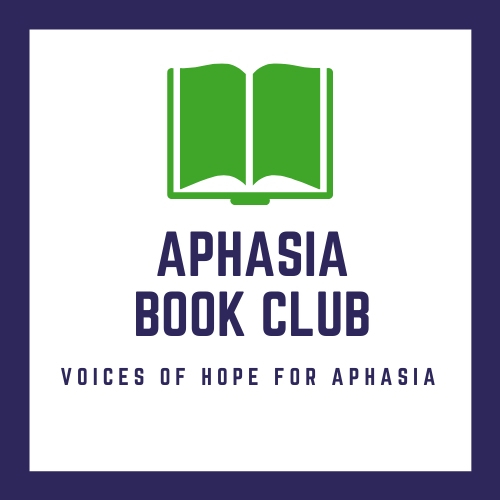 "The Nightingale" by Kristin Hannah
"The Storied Life of AJ Fikry" by Gabrielle Zevin
"Ghost Boys" by Jewel Parker Rhodes – sponsored by the CCWC Daisy Grant
"The One and Only Ivan" by K.A. Applegate – sponsored by The Bank of Tampa
"The Boy in the Striped Pajamas" by John Boyne – sponsored by The Bank of Tampa
"Wonder" by R. J. Palacio
"The Soloist" by Steve Lopez
"Water for Elephants" by Sara Gruen
"The Little Prince" by Antoine de Sant-Exupery
"The Alchemist" by Paul Coelho
and more!
What is your favorite activity at Voices of Hope for Aphasia?
Our 2022 Book Club Sponsors