Donate!
Support our programs!
Ways to Donate
Your support of Voices of Hope for Aphasia enables us to help individuals with aphasia rebuild their lives, reconnect with friends and family, and once again play an active role in their communities.
Most of the millions of Americans living with aphasia do not have access to programs like ours. Please help us to expand our ground-breaking work across West Central Florida. Voices of Hope for Aphasia is a registered 501(c)3 non-profit organization*, so your gift is both deductible and greatly appreciated.
A donation of any amount is greatly appreciated. What your donation accomplishes:
$25 – pays for communication supports such as picture dictionaries
$190 – sponsors one person's attendance in a 12-week online "Living! with Aphasia" activity.
$685 – allows us to provide a family education workshop for up to 5 families and become a VOH Partner
$2,040 sponsors support, activties and resources for a family with aphasia for a year and become a VOH Ambassador
See a listing of all of our Levels of Support.
Giving is easy. Simply click on the Donate button at the top of the page to donate securely online. Or, mail a check to:
Voices of Hope for Aphasia
6798 Crosswinds Dr.
Suite B-102
St. Petersburg, FL 33710
Our EIN is 45-3554825. To read our latest annual report and for more information, click here.
Sustaining Donor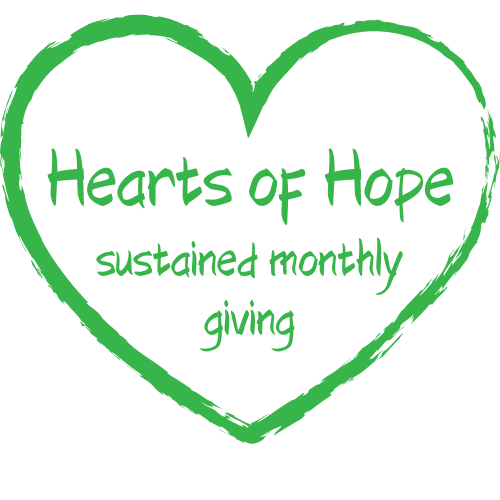 Your sustaining support allows us to:
increase the number of program activities and support resources offered each week,
expand the number of individuals and families we serve,
add staff members to serve our fast-growing community with respect and understanding, and
help raise awareness and provide education to the public about aphasia.
When you become a Heart of Hope at any monthly amount, to show our gratitude, we'll share with you:
sneak peeks into new activities,
early registration to select programs,
candid interviews with staff, members, board, or special guests,
and more!
Matching Gifts
Corporate Matching Program
Many corporations and businesses have programs to match employee gifts of cash either in whole or in part. In some cases, gifts from spouses, directors, and retired employees are matched. We urge you to explore this possibility as it can double, or in some cases, triple a gift. Ask your employer about it.
Memorial & Honorary Gifts
Gifts in Honor…
A meaningful way to remember a friend or loved one and express sympathy to their family is by making a gift in memory of them. You can advise friends and family how to make this tribute in the obituary: "In lieu of flowers, please consider a donation to Voices of Hope for Aphasia. Donations may be made in honor or memory of directly on our website via the Donate button. Or, mail a check to the address above noting the name and contact information of the person you would like to honor.