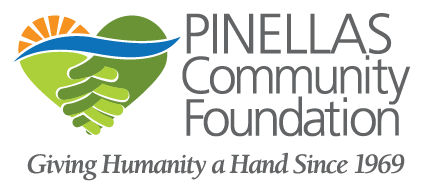 St. Petersburg, FL (January 19, 2021) – Voices of Hope for Aphasia is honored to announce a grant from the Pinellas Community Foundation (PCF). Since 1969, PCF has been dedicated to enhancing the lives of every Pinellas County resident.
Voices of Hope for Aphasia is the only community-based aphasia center in the Tampa Bay area. Aphasia affects the way a person communicates and comprehends but does NOT diminish intellect. Being able to effectively communicate is essential for day-to-day life. People with aphasia tend to withdraw with severe consequences; significant physical & mental health issues, decreased quality of life, barriers to healthcare, and devastating financial impacts. Isolation due to COVID-19 has placed them at even greater risk.
The generous award from PCF will help to support Voices of Hope for Aphasia's six programs that provide opportunities for people with aphasia and their families to increase participation and improve their quality of life through specialized activities. The core of their services, the "Living with Aphasia" program, offers numerous group activities based on the interests and needs of adults with aphasia.  The Aphasia Book Club provides supported reading and discussion to people who enjoy reading but haven't attempted it on their own due to the effects of the stroke. Writing Groups encourage people with various levels of severity to return to functional writing, such as completing medical forms or writing personal accounts. Additional activities include art, music, current events, and games that encourage participation and promote the development of new friendships.  Other programs supported by this grant, such as the "I have aphasia – Now what?" workshop, provide otherwise unavailable access to aphasia experts and individualized education to the family unit.
"We are so grateful to Pinellas Community Foundation for this award and for their commitment to helping organizations that serve the residents of Pinellas County", says Debbie Yones, Voices of Hope for Aphasia's Executive Director. "We are proud to be one of the charities supported by PCF.  With their generous award, we can increase the number of people we serve and fulfill our mission to provide programs and support for everyone in need."
About Voices of Hope for Aphasia:  Voices of Hope for Aphasia is a 501(c)3 nonprofit organization dedicated to promoting participation, supporting communication, and developing community among individuals whose ability to speak, understand, write, or read was affected due to stroke or other brain injury.  The organization was formed in 2012 by founders Mike and Kathy Caputo after Mike's stroke at the age of 51.  Aphasia impacts over 2.4 million people in the US.  There are over twice as many people living with aphasia than Parkinson's and 150 times more than those with ALS.  One in three people who suffer a stroke will have some form of aphasia and may suffer isolation, frustration, and depression due to the disorder. Voices of Hope for Aphasia was established to provide opportunities for progress, improved quality of life, and engagement in life, regardless of ability to pay.  For more information about how our programs help to increase quality of life and end isolation, please visit www.vohaphasia.org. 
About Pinellas Community Foundation: Founded in 1969, Pinellas Community Foundation (PCF) is the only organization of its kind, dedicated to perpetually enhancing the lives of every Pinellas County Resident. Serving Pinellas for nearly half a century, more than 130 charitable agencies rely on generous donor-funded grants distributed by PCF. For more information about PCF, please visit www.pinellascf.org.